Optometrists, Gloria Docherty, OD and Pat Hart, OD provide comprehensive eye exams in Orland Park including examination of the external and internal parts of your eyes with specialized scopes to ensure their continued health. If needed or desired, a dilated eye exam, where eye drops are used to enlarge the pupil (black portion) and allow a better view of the retina and lens, can be performed. With a comprehensive eye examination , disorders such as cataracts, glaucoma, diabetic retinopathy and other eye disease might be observed here.
Dr. Docherty and Dr. Hart will review your current health history form and discuss any difficulties you might be having with your eyes or sight.
The pressure inside the eye is measured by an air puff tonometer to help determine your risk of developing glaucoma. Peripheral vision is evaluated with a computerized autoperimeter which assists in ruling out disorders of the visual system. Binocular vision testing is performed to test your eye coordination and make sure your eyes work well together. Most problems found here can be fixed with prescription glasses or vision training.
Precise measurements are taken to determine the best prescription for you. Dr. Docherty and Dr. Hart will recheck your prescription in several ways to make sure you achieve the best level of vision possible.
An evaluation of the exam findings will be discussed, along with approriate recommendations to keep your eyes healthy and your vision sharp. We will work together to determine what your visual goals are and what is the best way to help you achieve them. If a prescription is necessary, possible remedies might include glasses, contact lenses, laser vision correction or eye exercises.
During your eye exam in Orland Park, optometrists Dr. Docherty and Dr. Hart will perform a thorough assessment of your corneal and eyelid health, take additional measurements, and make the best recommendations possible for successful contact lens wear. Have allergies or dryness kept you from enjoying contacts? Perhaps the new, single use, daily disposable lenses are for you.
Do you require reading glasses or a bifocal? Multifocal contacts or monovision lenses might let you multitask again without depending on your glasses.
Have you been told you have astigmatism and cannot wear contacts? Let us show you how well you can see with the newer, advanced contact lenses for astigmatism. This lenses are now also available in single use daily disposables.
Would you like to have some fun and "make your brown eyes blue"? Soft lenses are available in a variety of tints to provide for many color change options
Our knowledgeable staff will help you select the appropriate frames for your prescription needs and cosmetic appearance. We inventory a large selection of name brand sunglasses and also carry specialty frames for safety glasses and sports goggles. With over 1,000 frames on display, we hope you find your experience exceeds expectations. Whether you desire the latest in designer labelled frames or more affordable non-branded eyewear, we are sure we can deliver a pair of glasses you will love.
Are you considering having laser vision correction? Orland EYE works with Kraff Eye Institute to coordinate your care. Dr Docherty and Dr. Hart provide a no-cost consultation appointment to discuss the procedures with you and to help determine if you are a good candidate for lasik or PRK. This allows you time to have your questions answered before you decide if this is appropriate for you. If a decision is made to move forward, most of your necessary visits will be conveniently located at our office in Orland Park.
As part of your pre-op exam, you will be dilated and additional tests will be performed to evaluate ocular health and prescription. We will schedule your lasik or PRK appointment with Dr. Colman Kraff in Chicago. You will usually need to be downtown for two visits; the day of the procedure and the following day. For your convenience, Kraff Eye Institute offers a choice of parking validation, transportation, or an overnight stay at a nearby hotel. After that, we normally see patients for post-op care at Orland EYE at one week, one month, three months and six months. All of your pre-op and post-op care is included with the cost of your lasik procedure. Very affordable financing options are available through Care Credit.
Orland Park optometrists Gloria Docherty and Patricia Hart recommend Macular Pigment Optical Density testing as an optional and valuable test for all patients 40 years of age and over. The test measures the density of the pigment cells in the macula which is a factor in developing age-related macular degeneration (AMD), a leading cause of blindness in the United States. Evaluation of the findings and other risk factors will be discussed. Low scores may benefit by diet changes and nutritional supplements.
Testing for dryness begins with a thorough evaluation of the cornea with a microscope. Then, a water based dye is added to your tears to highlight damage from lack of sufficient wetting. In addition, the length of time your tears stay on the corneal surface is recorded and compared against normal ranges. Lastly, a test strip is placed along the lower eyelid to measure tear volume.
The above findings will be discussed along with appropriate remedies. These might include artificial tears, RX eyedrops, nutraceuticals, and/or punctal occlusion with silicone.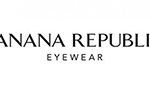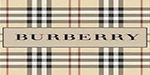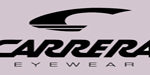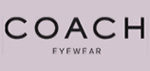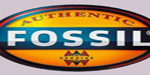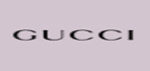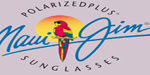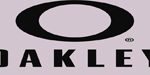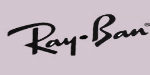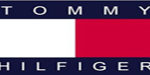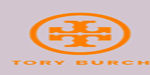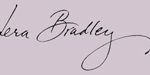 Schedule a Consultation Now!
Schedule your first appointment online today and receive an extra 10% OFF
Address:
15410 Harlem Ave
Orland Park, IL
Phone:
708-633-0011
Email:
info@orlandeye.com
| | |
| --- | --- |
| Monday |  8:00am - 7:00pm |
| Tuesady |  8:00am - 7:00pm |
| Wednesday |  8:30am - 4:30pm |
| Thursday |  8:30am - 4:30pm |
| Friday |  9:00am - 2:00pm |
| Saturday |  8:00am - 1:00pm |